West Highland Way Trail Running
Run the iconic West Highland Way - 95 miles in 3 to 6 days, from Milngavie to Fort William. We provide accommodation, luggage transfer, maps and guidebooks.
West Highland Way Trail Running
https://contoursrun.co.uk/run-west-highland-way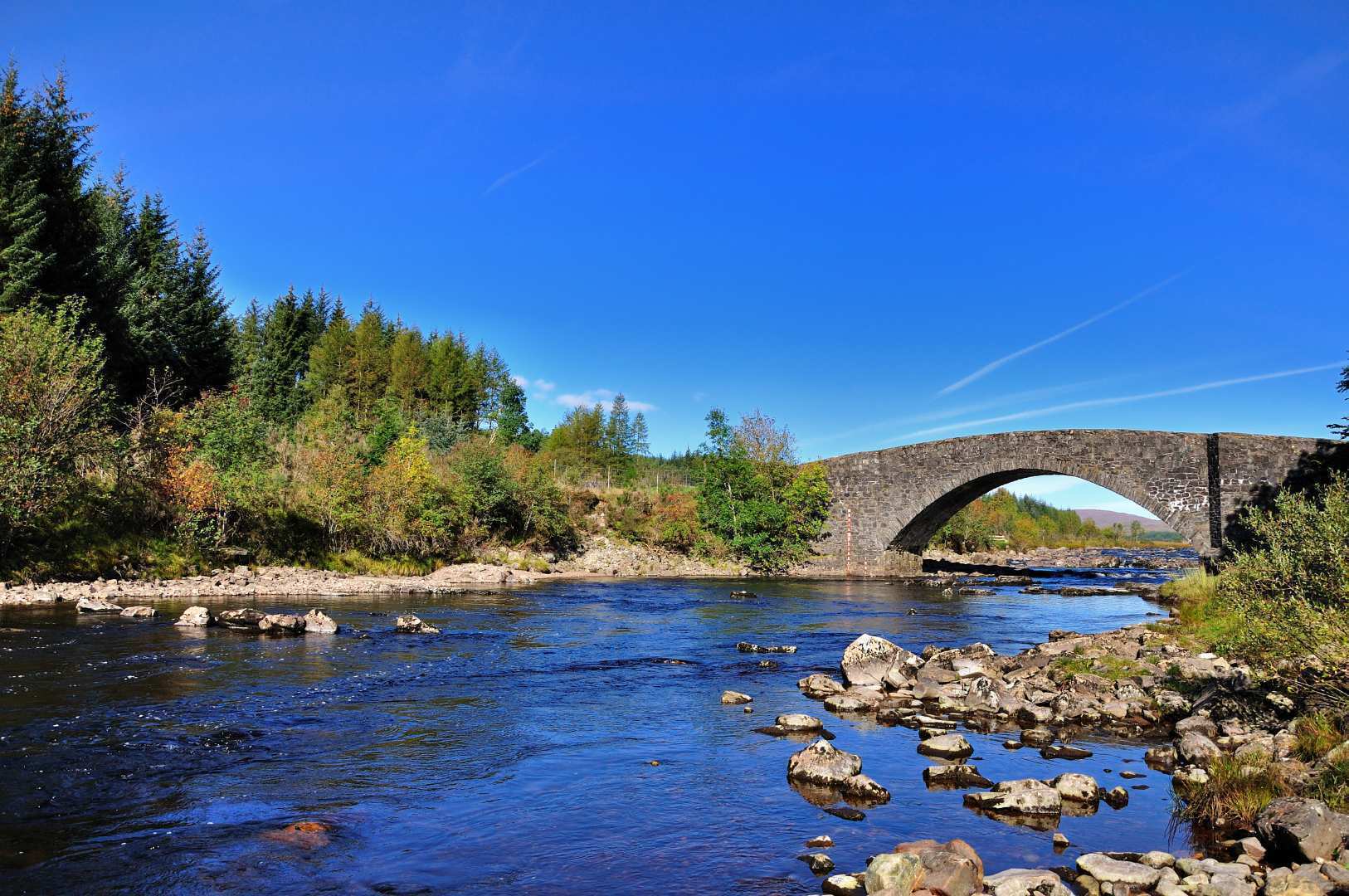 West Highland Way Trail Running
A self-guided trail running holiday from Milngavie to Fort William through the Scottish Highlands.
3 to 6 nights
95 miles
Easy / Moderate to Demanding
From £445 per person
About this route
As well as being a popular hiking trail, the 95-mile (152 km) West Highland Way hosts two established ultramarathons: the West Highland Way Race and the Highland Fling. That's because it offers a well-marked trail and a fast running surface.
The route is composed of flatter sections, near-smooth paths and forest single track, interspersed with some challenging climbs and descents such as the notorious Devil's Staircase. The backdrop to all of this is the most magnificent mountain scenery in Britain, rife with jagged mountains and the glittering expanses of enormous lochs.
For those with some energy left to burn at the end, the trail finishes at the foot of Britain's biggest mountain, Ben Nevis. So you could dash up that too.
This route can be run in the opposite direction upon request. Please contact us and we will be happy to assist you.
Milngavie/Fort William
95 miles (152 km)
21st March to 22nd October
Clambering Conic Hill to stare out over the amazing Highland Boundary fault line.
Making friends on this popular National Trail, which is alive with long distance walkers and other outdoorsy explorers.
Running through the wide open wilderness of Rannoch Moor, with mountain peaks looming in the distance.
| Code | Tour | Duration | Price per person | |
| --- | --- | --- | --- | --- |
| R-WHW2X | From Milngavie to Fort William | 3 days running | £445 | |
| R-WHW3X | From Milngavie to Fort William | 4 days running | £510 | |
| R-WHW4X | From Milngavie to Fort William | 5 days running | £555 | |
| R-WHW5X | From Milngavie to Fort William | 6 days running | £660 | |
Itinerary
What's included?
Extra nights?
Tour facts
Route profile
Travel info
Weather
Start
Travel to Milngavie to drop off your bags and begin walking immediately to Rowardennan(L). 26 miles (42km) / 2992 ft (912 m) ascent
Day 1
Rowardennan(L) to Inveroran(L). 35.5 miles (56.5km) / 4724 ft (1440 m) ascent
Day 2
Inveroran(L) to Fort William. 33.5 miles (53.5km) / 4364 ft (1330 m) ascent
Finish
Depart from Fort William after breakfast
Your Itinerary
This itinerary lists our preferred overnight stops for this tour. Sometimes there may be a shortage of available accommodation in a preferred location, in which case we will transfer you from the trail to your accommodation and back again at no extra charge. Overnight stops marked with a (T) will always require transfers as standard.
Overnight stops marked with an (L) have very limited accommodation, and therefore more often than not will also require a transfer, particularly on bank holidays and weekends. We will use non-transfer accommodation wherever possible.
The daily mileages quoted are average trail miles only and do not include the distance from the trail to your accommodation. We do not expect you to have to travel more than a mile from the trail to your accommodation; should your accommodation be further than this, transfers will be provided as standard.
Below are the additional costs that may apply depending on your requirements. Dog-friendly tours are subject to a Daily Dog Charge, which will be listed below if applicable. Our standard prices per person are based upon two people sharing a room; if you are on your own, or are part of a group but require a room of your own, then the Solo Traveller or Single Supplements apply respectively:
A note about transfers
£50.00 per person / per night
£45.00 per person / per night
You can add rest days at any of the overnight stops:
£60.00 per person / per night
£65.00 per person / per night
What's included?
3 nights' accommodation in en-suite rooms (where available) in selected B&B's, hotels, inns and guesthouses along the trail, or a short distance away via taxi provided at our expense.
Breakfast each day.
Door to door luggage transfer.
Maps with the route marked on and a guidebook or route notes describing the trail.
An information pack containing an itinerary, instructions on how to find your accommodation each night and a kit list.
Detailed travel instructions on how to get to the start of your holiday and back from the end of it.
Extra Nights & Rest Days
As the West Highland Way captures some of the most fantastic scenery in Scotland, it also passes through many fantastic locations worthy of exploration. Adding extra nights into your trail running holiday ensures that you really get the most out of your trail running experience. Milngavie, for example, is a popular choice for those wanting to thoroughly explore the local area before embarking on their trail running holiday. The pedestrianised town centre has a range of interesting shops and tempting restaurants to enjoy, while budding historians can visit the nearby Mugdock Country Park, offering beautiful country walks through ancient woodland and protected moorland. Those seeking a more lively environment however can visit the fantastic city of Glasgow that is just a bus ride away, and spend the day shopping and discovering some of the best attractions Scotland has to offer. You could also book an extra night in Rowardennan, a small rural community on the eastern shore of Loch Lomond. The calm and quiet atmosphere is perfect for anyone needing a bit of rest and relaxation before continuing on their journey. However, adventurous runners and climbers will also find the starting point for the main path up Ben Lomond here, a mountain whose summit provides amazing views of both the Lowlands and the Highlands of Scotland; a must-see for athletic photographers. Many people also opt to spend an extra night in Fort William at the end of their trail running holiday. Dubbed the 'Outdoor Capital of the UK' this town is a major resort in the Highlands, with the Nevis Range ski, snowboard and mountain biking centre being one of its biggest attractions. Those seeking dramatic views can visit Glen Nevis a few minutes from Fort William, while the more ambitious athletes can also have a go at climbing Ben Nevis, Britain's highest mountain, which would make for a spectacular finish to your holiday.
You can add rest days at any of the overnight stops:
£60.00 per person / per night
£65.00 per person / per night
Tour Facts
Total distance: 95 miles (152 km)
Duration: 3 nights, 2 days running
Minimum daily distance: 26 miles (42 km)
Maximum daily distance: 35.5 miles (56.5 km)
Code: R-WHW2X Grade: Demanding
Season: 21st March - 22nd October
Start of holiday: Milngavie
End of holiday: Fort William
Route Profile

Travel Information
Useful information and travel links that will assist you in your plans to travel to the start of the holiday and back from the end of it are sent to you with your full tour pack. A summary is given below:

By Air - The most convenient major city and international airports are Glasgow and Glasgow Prestwick.

By Rail - There is a rail station at the start of the trail (Milngavie) and at the end of the trail (Fort William).

By Bus - Various bus services run to Milngavie and from Fort William.

From London - Trains run from London Euston station to Milngavie.

Return To The Start - The easiest way to return to the start of the trail is to take the coach from Fort William to Glasgow/Anniesland and then a bus/train to Milngavie. Alternatively, you can take the train all the way, but there are one or two changes depending on exactly when you travel. Check Traveline for the option which best suits the date & time you wish to travel.
Weather Information
To find out more about the weather forecast for your chosen holiday's general location, please see the following websites:
MetCheck - This website allows you to look up detailed weather information for specific locations as far as six months in advance.
Met Office - This website shows regional area forecasts a few days in advance, with a general UK forecast description of up to 30 days in advance.
Mountain Forecast - This website shows what the forecast is like up on specific hills and fells, and offers forecasts a few days in advance.