Dales Way Trail Running
Conquer the Yorkshire Dales on this 78 mile running tour from Ilkley to Bowness-on-Windermere. We provide accommodation, luggage transfer, maps and guidebooks.
Dales Way Trail Running
https://contoursrun.co.uk/dales-way-trail-running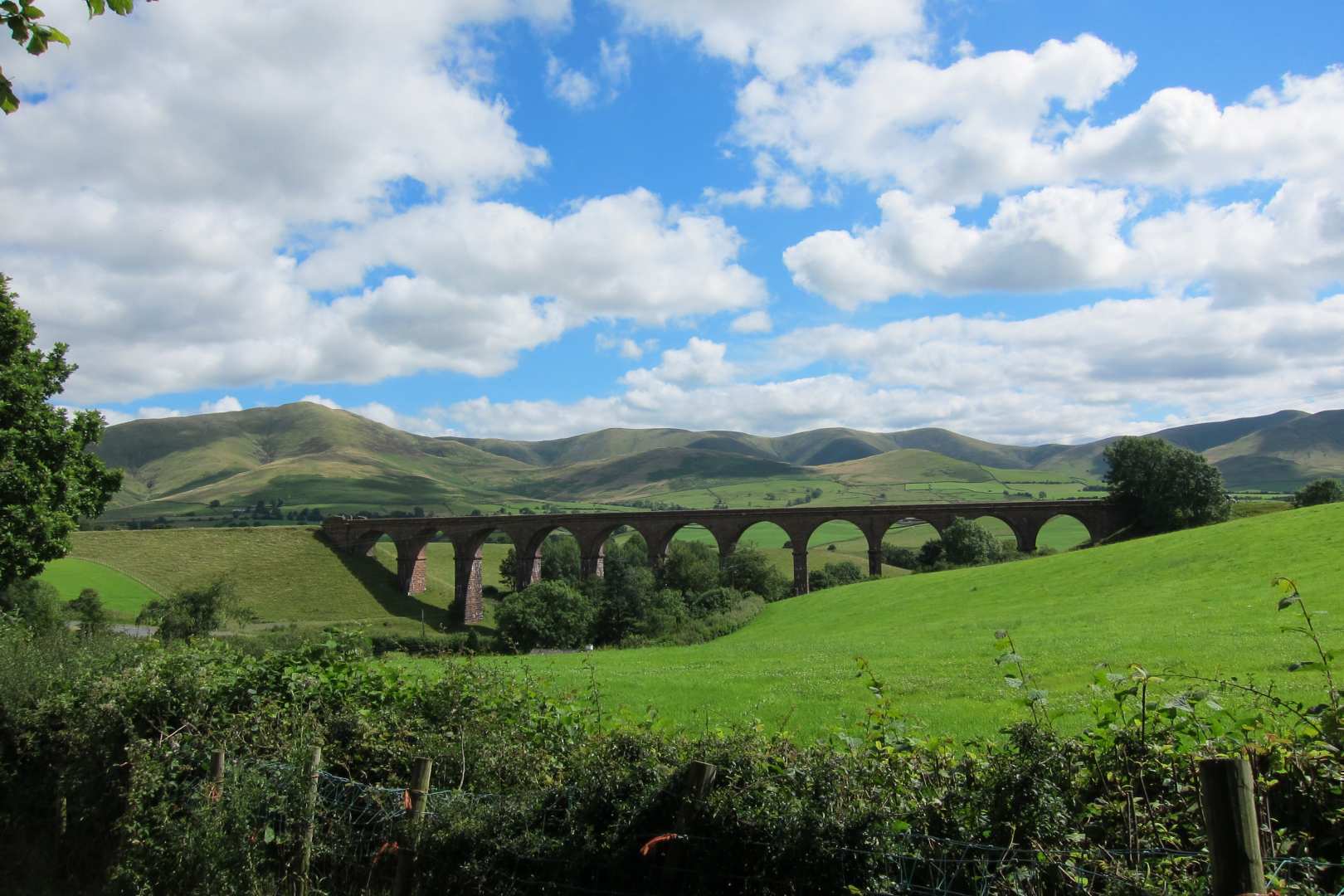 Dales Way Trail Running
A trail running holiday from Ilkley to Bowness through the North York Moors.
4 to 6 nights
79 miles
Easy / Moderate to Demanding
From £525 per person
About this route
From the Yorkshire town of Ilkley, all the way to Bowness in the Lake District, the Dales Way covers 78 miles (125 km) through the Yorkshire Dales on quality running trails.
There are several testing hills as you cross two national parks, taking in classic moorland and the much-loved lumps of the Lake District. Enjoy classic Yorkshire countryside, singing rivers, dreamy dales and old stonewalls.
Start with a long rise and fall through the moors, with smaller hills to tackle towards the end. Muddy your running shoes in two of England's finest national parks on this joyous yomp.
Ilkley/Bowness-on-Windermere
79 miles (126 km)
28th March to 30th October
Enjoying the contrasting scenery of two national parks: the Yorkshire Dales and the Lake District.
Running along quality trails through the rolling fields of the Yorkshire Dales, crisscrossed by iconic dry stone walls.
Taking in all the interesting history along the way at sites such as the romantic ruins of Bolton Priory.
| Code | Tour | Duration | Price per person | |
| --- | --- | --- | --- | --- |
| R-DW2 | From Ilkley to Bowness-On-Windermere | 3 days running | £525 | |
| R-DW3 | From Ilkley to Bowness-On-Windermere | 4 days running | £605 | |
| R-DW4 | From Ilkley to Bowness-On-Windermere | 5 days running | £650 | |
Itinerary
What's included?
Extra nights?
Tour facts
Route profile
Travel info
Weather
Start
Travel to Ilkley where your first night's accommodation has been booked
Day 1
Ilkley to Buckden. 26 miles (42km) / 2169 ft (661 m) ascent
Day 2
Buckden to Sedbergh(L). 26.5 miles (42km) / 2201 ft (671 m) ascent
Day 3
Sedbergh(L) to Bowness-On-Windermere. 26 miles (41.5km) / 2323 ft (708 m) ascent
Finish
Depart from Bowness-On-Windermere after breakfast
Your Itinerary
This itinerary lists our preferred overnight stops for this tour. Sometimes there may be a shortage of available accommodation in a preferred location, in which case we will transfer you from the trail to your accommodation and back again at no extra charge. Overnight stops marked with a (T) will always require transfers as standard.
Overnight stops marked with an (L) have very limited accommodation, and therefore more often than not will also require a transfer, particularly on bank holidays and weekends. We will use non-transfer accommodation wherever possible.
The daily mileages quoted are average trail miles only and do not include the distance from the trail to your accommodation. We do not expect you to have to travel more than a mile from the trail to your accommodation; should your accommodation be further than this, transfers will be provided as standard.
Below are the additional costs that may apply depending on your requirements. Dog-friendly tours are subject to a Daily Dog Charge, which will be listed below if applicable. Our standard prices per person are based upon two people sharing a room; if you are on your own, or are part of a group but require a room of your own, then the Solo Traveller or Single Supplements apply respectively:
A note about transfers
£50.00 per person / per night
£40.00 per person / per night
You can add rest days at any of the overnight stops:
£60.00 per person / per night
What's included?
4 nights' accommodation in en-suite rooms (where available) in selected B&B's, hotels, inns and guesthouses along the trail, or a short distance away via taxi provided at our expense.
Breakfast each day.
Door to door luggage transfer.
Maps with the route marked on and a guidebook or route notes describing the trail.
An information pack containing an itinerary, instructions on how to find your accommodation each night and a kit list.
Detailed travel instructions on how to get to the start of your holiday and back from the end of it.
Extra Nights & Rest Days
Taking an extra night is the perfect way to extend your trail running holiday and give yourself extra time to relax and explore the Yorkshire Dales, as there is plenty to discover and enjoy at each location along the trail.
Buckden is a village and civil parish worth exploring on a rest day; an attractive jumble of stone cottages perched on the hillside with fantastic views over the River Wharfe. In the centre of the village sits Buckden Palace, a former residence of the bishops of Lincoln between the 12th and 19th centuries and host to a number of Kings of England who have stayed there, making this just one of many interesting local landmarks to visit. Take a gentle recovery jog around the local area and see what you can discover.
At the end of the trail, Bowness-on-Windermere provides a perfect base from which to explore the southern Lake District after completing your running holiday. By spending an extra day in this sprawling tourist town, you will have plenty of opportunity to enjoy the various sights and attractions on offer. In particular, Bowness-on-Windermere is one of the main centres of outdoor activities in the UK and boasts a wide variety of activity options, including sailing, kayaking and other water sports out on the lake. With such a variety of things to do, a stay in Bowness-on-Windermere will ensure your holiday finishes on a high note.
You can add rest days at any of the overnight stops:
£60.00 per person / per night
Tour Facts
Total distance: 78.5 miles (125.5 km)
Duration: 4 nights, 3 days running
Minimum daily distance: 26 miles (41.5 km)
Maximum daily distance: 26.5 miles (42 km)
Code: R-DW2 Grade: Demanding
Season: 28th March - 30th October
Start of holiday: Ilkley
End of holiday: Bowness-On-Windermere
Route Profile

Travel Information
Useful information and travel links that will assist you in your plans to travel to the start of the holiday and back from the end of it are sent to you with your full tour pack. A summary is given below:

By Air - The most convenient major city and international airports are Leeds-Bradford, Liverpool John Lennon and Manchester.

By Rail - There is a rail station at the start of the trail (Ilkley) and also at the end of the trail (Windermere).

By Bus - Various bus services run to Ilkley and from Windermere.

From London - Trains run from London Kings Cross station to Ilkley.

Return To The Start - The easiest way to return to the start of the trail, is to take a train from Windermere to Ilkley.
Weather Information
To find out more about the weather forecast for your chosen holiday's general location, please see the following websites:
MetCheck - This website allows you to look up detailed weather information for specific locations as far as six months in advance.
Met Office - This website shows regional area forecasts a few days in advance, with a general UK forecast description of up to 30 days in advance.
Mountain Forecast - This website shows what the forecast is like up on specific hills and fells, and offers forecasts a few days in advance.